About
Melinda S. Hoffman
CEO/Founder
I began my career as an architectural designer and have worked in the technology market for the Architectural/Engineering/Construction industry for over 15 years.  I made the decision to change my path to technology rather than designer.  I was working with a nationally ranked Architectural firm doing Revit Architecture support and training, animations, renderings, researching and developing new software, and presenting how building information modeling could assist owners and contractors.  I then made a switch to work for a construction company for 6 years as their Virtual Construction Director and helped implement their project management solution.
I have presented Autodesk® Revit and BIM concepts to numerous clients and multiple conferences, including Autdodesk® University.  I have worked with companies to incorporate Revit and BIM to produce better collaborated projects from start to finish.  In spring of 2018 I became an Adjunct Professor at the University at Buffalo School of Architecture and Planning teaching Revit.  My specialties include:  Autodesk® Navisworks Manage, Assemble, Newforma, Autodesk® 3ds Max, Autodesk® Revit Suite, Autodesk Recap, Autodesk® Infraworks, Faro Scene, as well as microsoft products.
I am Autodesk® Revit Architecture Certified.
I live in Buffalo, NY with my husband and two beautiful girls.
Trainings and Certifications
Ms. Hoffman specializes in Autodesk® Revit® Architecture, Coordination and visualization.  She is a Revit trainer and has presented Revit and BIM concepts to numerous clients and conferences. Melinda has been a beta tester on numerous multi-user collaboration tools for sharing Revit work across offices and the globe. She has been incorporating Revit and BIM in the construction industry to produce better quality projects. She has been using 3D CAD products for the past 19 years and has coordinated over 4 million sqft of building types including dormitory, casino, mixed use, office space, higher education, and fitness center since starting Rexis Technology Services in 2018.  
Her specialties include:  Autodesk Navisworks Manage, Autodesk Navisworks Freedom, Autodesk 3ds Max, AutoCAD, Enscape, Autodesk Revit (2008-2022), Autodesk Recap, Autodesk Infraworks, Autodesk Showcase, Adobe After Effects, Adobe Photoshop, Adobe Premier Pro, Bluebeam, Autodesk BIM 360 Glue.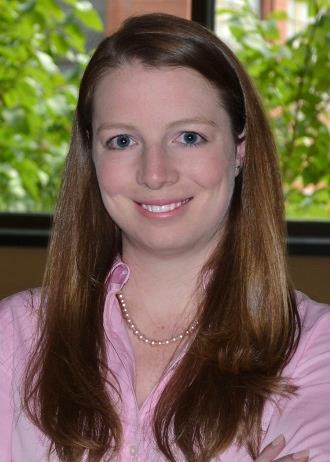 Education
B.S., Architecture and Media Study, State University of New York at Buffalo; Concentrations: 3D modeling, digital and virtual concepts
Affiliations
Former Adjunct Professor, University at Buffalo School of Architecture & Planning
Founding Member, WNY AEC Technology Group, Buffalo, NY
Trainings & Certifications
Certification, NOCTI Computer Aided Drafting, Butler County AVTS
Certification, Revit Architecture Certified Professional
NYS Women Business Entity (WBE)
Erie County Women Business Entity (WBE)
NFTA Disadvantage Business Entity   (DBE)
Speaking Engagements
Autodesk University, Las Vegas, NV 2011, 2012, 2014 and 2016
PEAC Design Technology Symposium, Rochester, NY, 2012